A
ll Aqua Pools Inc., based in New Smyrna Beach, Florida, and often referred to "The Malibu of Orlando," is led by owner Nils Erickson, who has over 45 years of experience constructing in-ground swimming pools. 
Nils Erickson started his career in the Florida pool industry with his brother Eric in 1977. These hard-working teenagers built pools together as subcontractors performing pool layout, excavation, rebar install, tile, plumbing and decking, and all phases of pool construction. It was through this experience they became experts in pool design and engineering.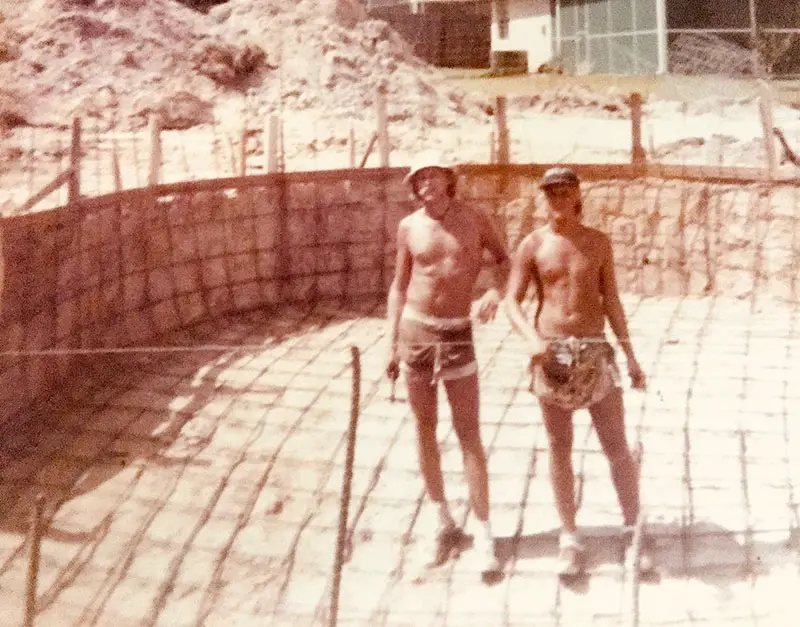 In 1987, Mr. Erickson obtained his Florida swimming pool contractor's license, and he founded his own company. Over the next 20 years, Erickson Pools expanded its business to five locations and built over 5,000 swimming pools, eventually becoming one of the top 50 pool builders in the country as listed by Pool and Spa News.
The next phase of Mr. Erickson's career was spent mastering sales and marketing in the commercial swimming pool sector when he joined forces with Weller Pools. Weller Pools is known for projects such as Aquatica at Orlando SeaWorld, Georgia Tech Olympic Games Swimming & Diving Pools, and Disney World Orlando.
In 2011, Mr. Erickson began the most rewarding position of his career when he joined his son Chad at All Aqua Pools. Chad, who shared his father's passion and reputation for building luxury pools, started All Aqua Pools in 2008. It was inevitable with his father on board that All Aqua Pools would continue its incredible success. As Chad rose to prominence as one of the top 10 real estate professionals in Volusia County working with the top apartment investors in the country, Nils took the reins for All Aqua Pools.
Recently, all Aqua Pools was recognized with the Pinnacle Award from Luxury Pools + Outdoor Living magazine for one of its top luxury waterfront pool designs. The winning pool design is located on the Intracoastal Waterway and features a spa, perimeter overflow, vanishing edge, limestone shell deck, and intricate glass tile work.
Members of the All Aqua Pools team share decades of work in the pool design and construction business, building hundreds of pools in Volusia County, therefore having an innate understanding of city and county regulations. The company is currently closing in on 100 five-star Google reviews and satisfied customer referrals are the main source of its thriving business to this day. 
Photographs by Christian Marsch Photography
ALL AQUA POOLS
Florida Swimming
Pool Association

804 E. 3rd Avenue
New Smyrna Beach, FL 32169
386-689-3085

nils@allaquapools.com
allaquapools.com
In Business Since 2008
Designs and Builds 100 Pools per Year
Service Area: Volusia County, Florida