N
o project is too intimidating for Wahoo Pools, based in Tampa, Florida. The full-service, award-winning pool builder custom designs each pool to suit each client's unique lifestyle and vision, no matter how outside-the-box they seem.
Servicing clients in the Tampa, Riverview, Brandon, Lithia, and Apollo Beach areas, the team of 15 talented people at Wahoo Pools spend much of their time educating themselves from top professionals on the most up-to-date design, installation, and functionality techniques. With their key industry knowledge, Wahoo Pools then sets out to design the most functional swimming pools and outdoor living spaces possible.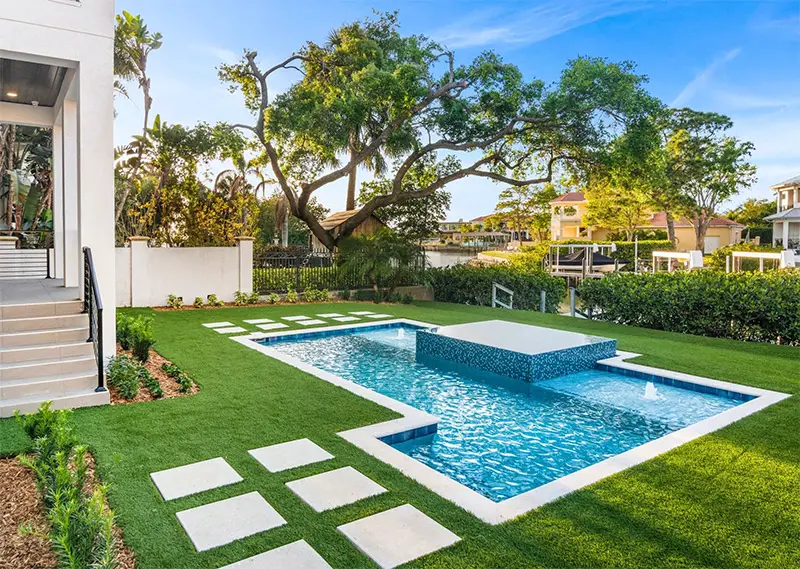 "We create our designs based off of clients' lifestyles and ideas," says David Greene, CEO of Wahoo Pools. Whether they're faced with tricky waterfront conditions, a small building space, or requests for elements like spas, fire features, and outdoor kitchens, the team at Wahoo draws on their education and resources to deliver exactly what the client needs. "We then take our experiences and environment conditions and create a true paradise for our clients," says David.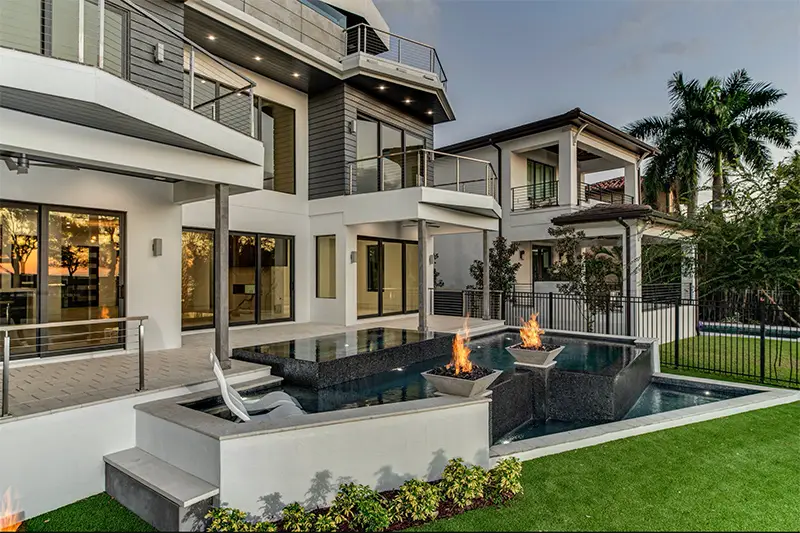 Wahoo services pools as well, offering equipment upgrades, heaters, chemical automation, and pump repairs. But perhaps the best part of their service is their proactive approach—Wahoo prides itself in using a system called Eazy Pool, designed to maintain safe swimming pool conditions 24/7. The Eazy Pool system continuously monitors and maintains the water chlorine and pH levels, automatically. The homeowner won't have to check the water levels manually once and week or, worse yet, wait until algae forms to shock the pool.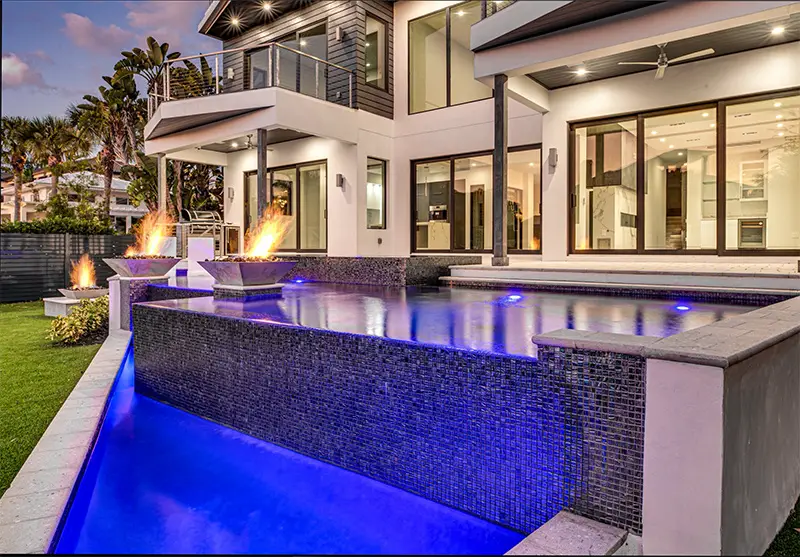 To learn more about Wahoo Pools and to check out their portfolio, head to wahoopools.com. You can take a look at all of their unique designs and get inspired for your next project—keep your eyes peeled for raised spas, distinctive shapes, impressive mosaic work, stepping stones, and even a bridge. "Every one of our pools we design we add a special touch to it," says David.
Wahoo Pools Group, Inc.
SWD REGISTERED, Society of
Watershape Designers,
A Member of Carecraf,
POOL & HOT TUB ALLIANCE (PHTA), Paramount Advisory
Committee Enterprise (PACE)

10668 New East Bay Rd
Gibsonton, FL 33534
813-699-3282

info@wahoopools.com
m
wahoopools.com
In Business Since 2015
Designs and Builds 80 Pools per Year
Service Area: Florida