From fencing to pool covers to monitoring systems, here are some must-have amenities that are useful, stylish, and increase safety inside and out of the pool.
Skimmer Covers
The backyard pool is a timeless icon of summer fun. But there is a serious side to owning your backyard dream—pool safety. The skimmer box is the main suction point of the pool, attached to a very powerful pump. Limbs and hair can become trapped, resulting in serious accidents, especially for children.
HIDE® Skimmer Covers have safety covered. The HIDE® Skimmer Cover allows ventilation around the cover's perimeter, which provides superior ventilation to the pump. The increased airflow surface area is less likely to be blocked and dramatically improves safety.
The HIDE® Edge Protector and Cover are made from 316L marine grade stainless steel, which is incredibly robust and prevents the decking material from breaking, even after years of use. Weak, brittle, or broken covers are very dangerous.
A HIDE® Cover cannot be opened without the 'safety key'. This patented locking system makes HIDE® Covers the safest skimmer cover option. Learn more at skimmercovers.com.
Safety Pool Cover + Removable Fencing
Loop-Loc® safety swimming pool covers and removable fences are designed to help keep children and pets safe during the winter months or during extended periods of time when the pool will be left unattended.
Available in a wide variety of colors and fabrics to complement any backyard décor, Loop-Loc's exclusive Aqua-Xtreme "Virtually Solid" mesh safety cover offers light blocking fabric that not only deters algae growth but drains lightening quick. Plus, this new weave is super strong to give you complete peace of mind.  U.L. certified and meeting all ASTM safety standards, Loop-Loc covers come with a 15-year pro-rated warranty.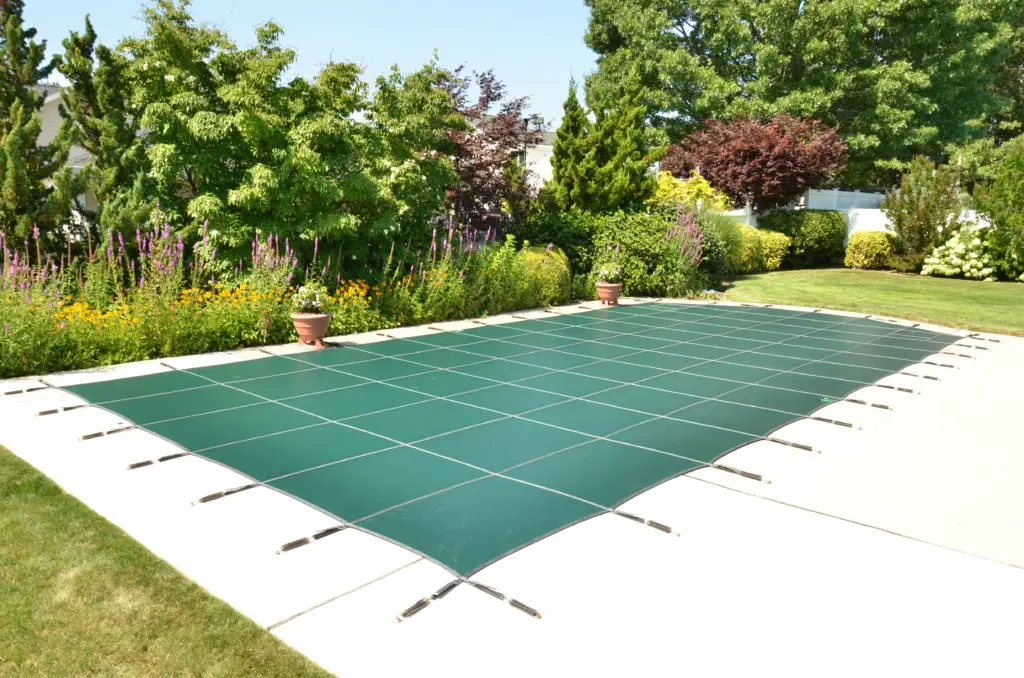 To learn more about Loop-Loc products including safety pool covers, luxury in-ground pool liners, and Baby-Loc Removable Fencing, visit  looploc.com.
AI Camera Safety System
Having a beautiful pool in your yard is a dream come true for homeowners. But it also means there is a need for extra safety.
Imagine the peace of mind you could have knowing there was someone watching your pool 24/7.
CamerEye's smart AI camera safety system detects when you have people and pets in and around your pool and tells the difference between someone playing, swimming and relaxing from actual distress.  And then if someone crosses the SmartFence or if there is distress, CamerEye immediately recognizes and sends alerts and sounds an alarm within a few seconds of detection. 
CamerEye is always connected and never distracted so you are constantly alerted about your pool safety as well as pool maintenance and automation.
Enjoy your pool the way it was meant to be enjoyed and live with a peace of mind that it is being watched 24/7. Learn more at camereye.ai.
ALX Contemporary Cable Railing
Railings can serve to protect children, pets, and even adults. It may seem like a short distance, but any fall can lead to broken bones or other injuries.
Achieve a clean, minimalist style, with Deckorators' ALX Contemporary Cable railing. This railing has a beautiful powder-coated finish that resists scratches and corrosion and is backed by a lifetime limited warranty. Stainless steel cable available in various lengths varying from 5′ to 50′ and four powder-coated colors: Textured Black, Textured White, Weathered Brown, and Bronze.To learn more about Deckorators decking and railing accessories, visit deckorators.com.