Water is the essential element of a great backyard. Whether a homeowner chooses a swimming pool for family fun and fitness, a spa for relaxation, or simply wants to bring unparalleled beauty to their outdoor space, water is a medium of endless potential.
Homeowners seeking the benefits and beauty of water features need true professionals to create environments that will provide years of carefree recreation and pleasure.  The Society of Watershape Designers® certification (SWD®) is the only source in North America for certified professionals specializing in pools, spas, fountains, and water features—"watershapes"—of all types as well as the surrounding outdoor living environments.
Society of Watershape Designer certified members, an SWD Master, or an SWD Registered, have completed a required 150 or more hours of educational study within GENESIS,® a company of the Pool and Hot Tub Alliance. GENESIS, as the pool and hot tub industry's premier educator, adheres to the stringent requirements of third party education accreditation through the International Association of Continuing Education and Training (IACET) ANSI/IACET Standard.
Society of Watershape Designer certified members have studied and comprehended the science of hydraulics, the nuances of soil conditions and structural engineering, electrical theory and installation, and the arts and crafts of masonry. They have detailed knowledge of waterproofing, forming and excavation, interior pool finishes, equipment selection, pool and spa start-ups, and control technology. Society of Watershape Designers examines the history of art and architecture, free-hand sketching and computer renderings, color theory, site analysis, project management, customer service and relations and sound contracting practices, among many others. Society of Watershape Designer certified members may additionally be educated on a variety of specialties, including landscape lighting, pond and stream construction, fire features, interactive water features and landscape design.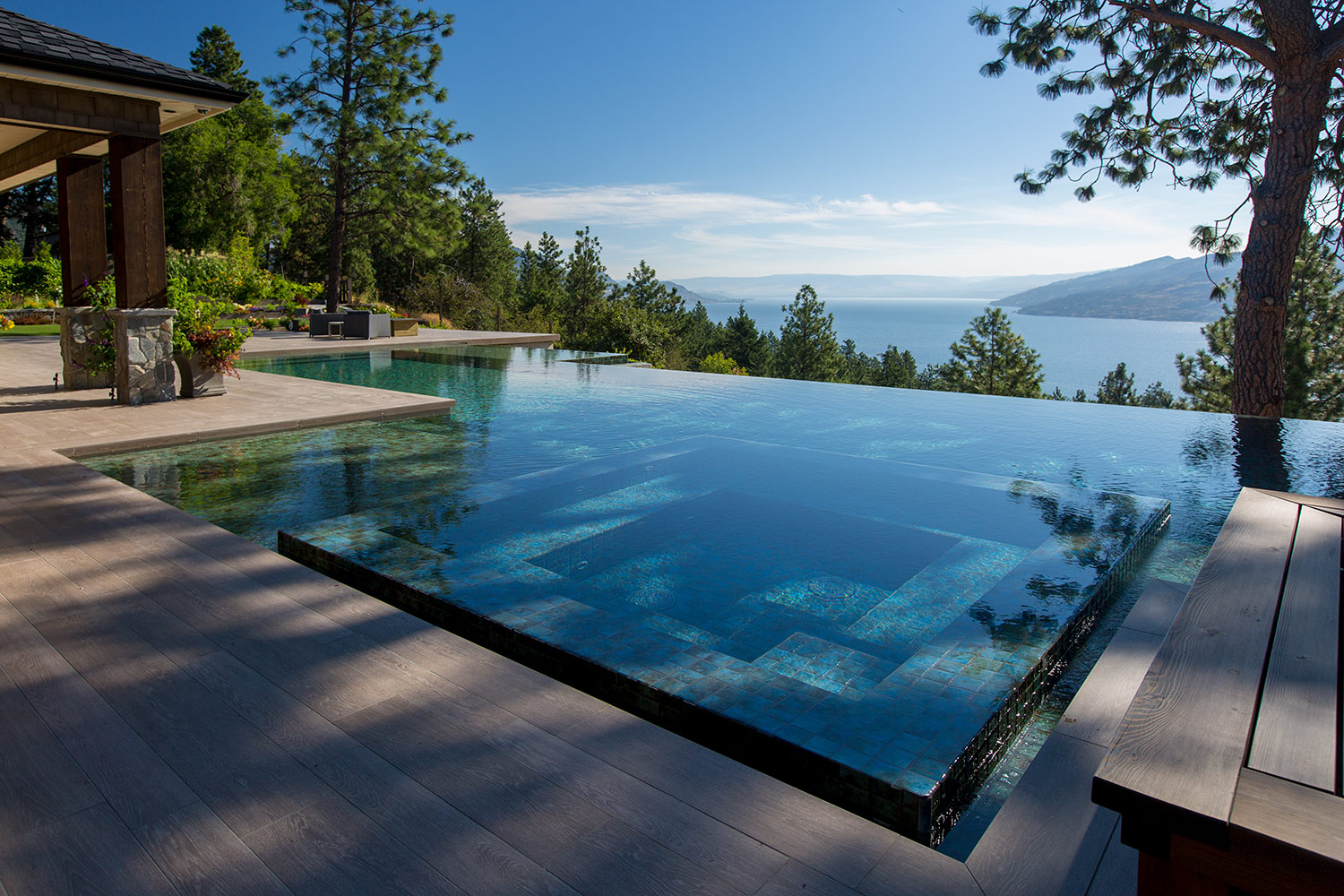 Within the Society of Watershape Designers is an elite group of individuals who have achieved the highest level of professionalism—SWD Master certification status. SWD Masters are credited with the design and construction of the most conceptually creative, technically advanced, and structurally sound watershape structures in existence. These impressive structures collectively push the boundaries of creative expression using water as their media.
Together, SWD Masters and SWD Registered members form a tight-knit community of accomplished specialists dedicated to creating the most beautifully designed and expertly built watershapes in the world.
Discerning homeowners want and deserve the best. If you are a trusted advisor or design professional, and you're looking for excellence in character and craft in the watershapes field, look no further than a Society of Watershape Designer for your next backyard masterpiece. Find your watershape professional at societyofwatershapedesigners.com.
Genesis/PHTA
Society of Watershape
Designers®


2327 Lionheart Drive
Murfreesboro, TN 37130
615-907-1274