P
ristine Acres focuses on designing and building one-of-a-kind outdoor spaces, specifically geared towards property owners who want exceptional quality matched with out-of-the-box design.  Pristine Acres is a small business that believes in providing clients a genuine and memorable experience throughout the entire process while delivering a completed project that is left to impress. The company specializes in complete property design where the property, residence, and the outdoor living space is integrated seamlessly through a partnership between Pristine Acres and their clients.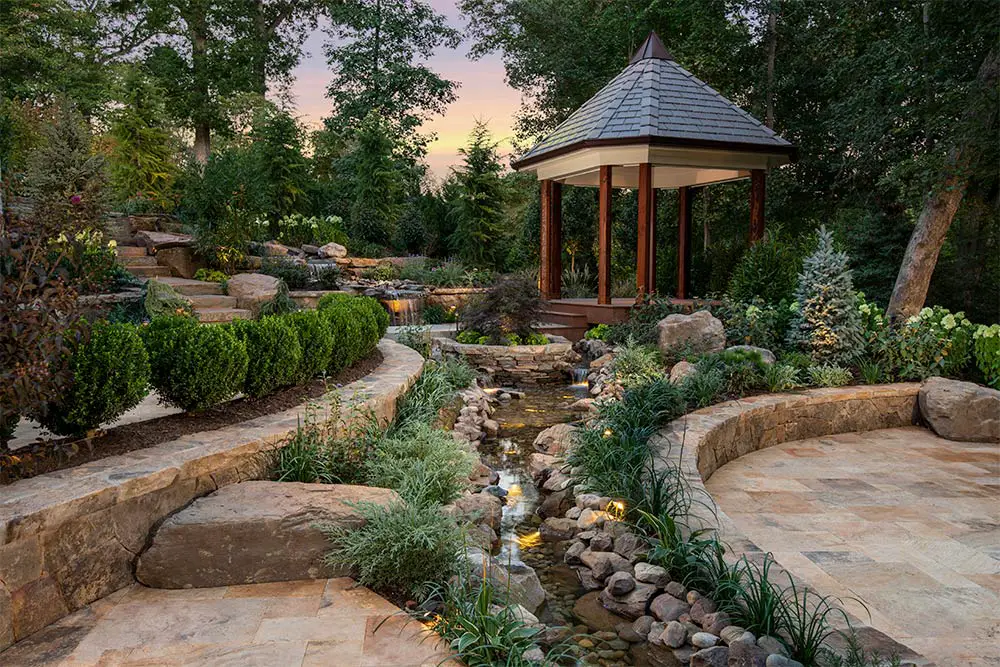 Steven Waldron, Jr. and Kevin Kurdziolek have teamed up with the goal to deliver the most interesting and unique projects in Northern Virginia.  Waldron has a strong background in the built environment, through being a contractor's son and building his own company from the ground up, he is inspired to come up with innovative solutions for the construction of aesthetically pleasing and complex features alike.  Whereas Kurdziolek, a licensed landscape architect, has a background in designing commercial spaces including some of the highest profile projects in the area.  His desire to create unique designs that enhance one's experience and are equally as functional is paired with Steve's knowledge of construction and interest in building challenging features that you don't see every day.
Pristine Acres has a strong foundation in a thorough and technical design process accented with cutting edge technology.  "We believe every home owner and property are unique and the project should be equally as unique and carry its own identity," states Kurdziolek. "Our process always begins with listening to the client and becoming accustomed to the property though an in-depth walk through.  From there a series of hand sketches are created that begin to shape ideas and concepts into forms on paper. This is where the traditional design process ends and the innovative process begins. We then use a wide range of computer programs where we then carefully study, evaluate, and revise the design into its full potential and into something that is presentable to our clients. Communication of the design is just as important as the design itself and with today's technology a picture, or in our case, a rendering, really is worth 1,000 words," adds Kurdziolek.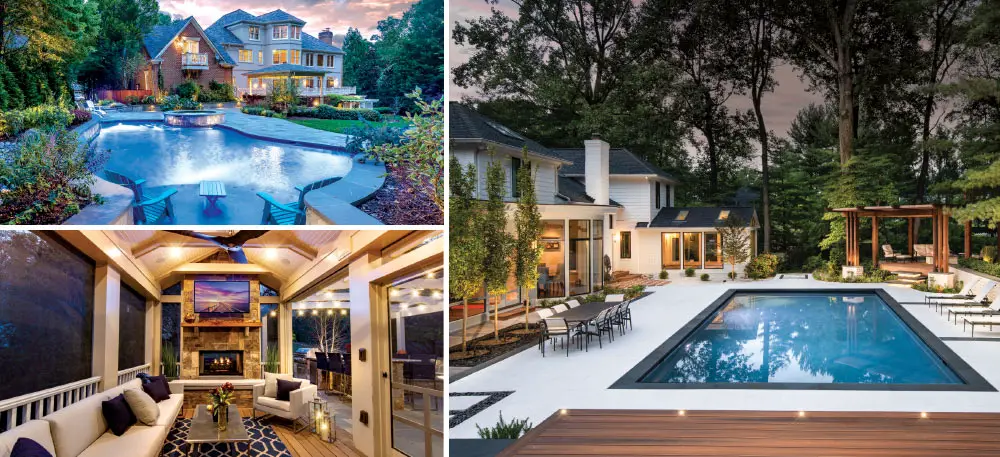 Even with a unique outlook and coming up with innovative designs, Pristine Acres would not be complete without its exceptional team of construction professionals. "The construction crews are true craftsmen of their trade, whether carefully measuring every carpentry detail, or hand chiseling each and every stone by hand to get the perfect look, they can do it all," comments Waldron.
Currently, Pristine Acres' high-quality construction services are exclusive to the Northern Virginia area, but offers design services across the nation.  If you are located in the Northern Virginia area and looking to develop your property into a one-of-a-kind artistic creation built to the highest standards through an enjoyable experience, Pristine Acres is your answer.
Pristine Acres, LLC


Member of American Society of Landscape Architects & Licensed Landscape Architect (VA)

40685 John Mosby Hwy
ALDIE, VA 20105
877-333-5651
pristineacres.com
support@pristineacres.com

In Business since 2007
Designs and Builds 10 Pools per Year
SERVICE AREA: Northern Virginia