As the lines between indoor and outdoor spaces are sublimely blurring, poolside furniture has taken on a new importance and a much more elegant look.
Celebrity designer Barclay Butera, one of those leading the casual-luxury charge, has imbued his Savannah Collection for Castelle with the same glamour and fresh traditional style that have defined his award-winning interior designs for the last quarter century.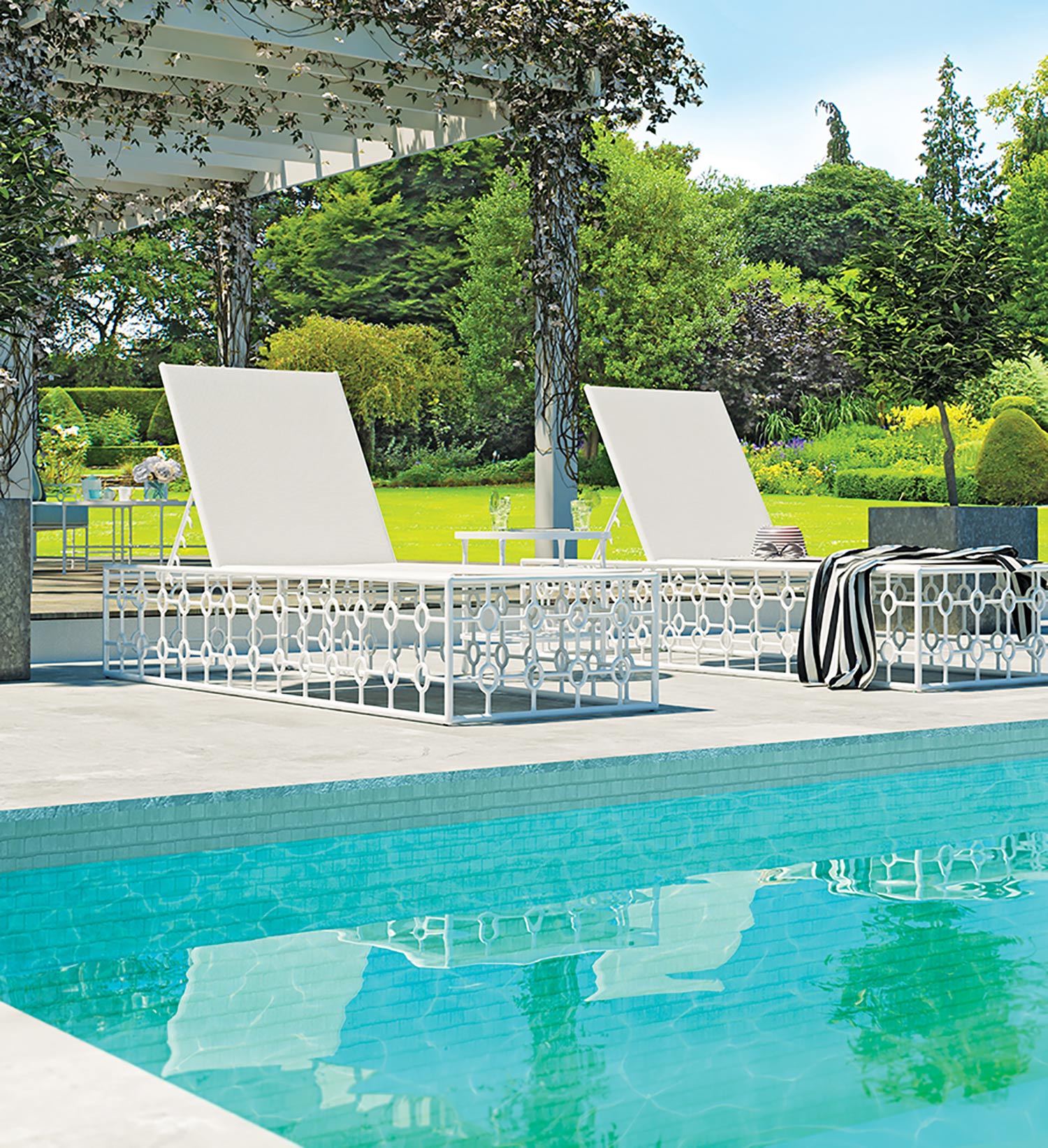 "Savannah was designed with a nod to the beauty and gentility of the South," says Butera, whose eponymous firm has offices in Park City, Utah, and Newport Beach and Corona del Mar, California. "I like to describe the collection as southern living perfect for any porch, patio, or deck across the country because it can be used in traditional, transitional, and contemporary homes alike."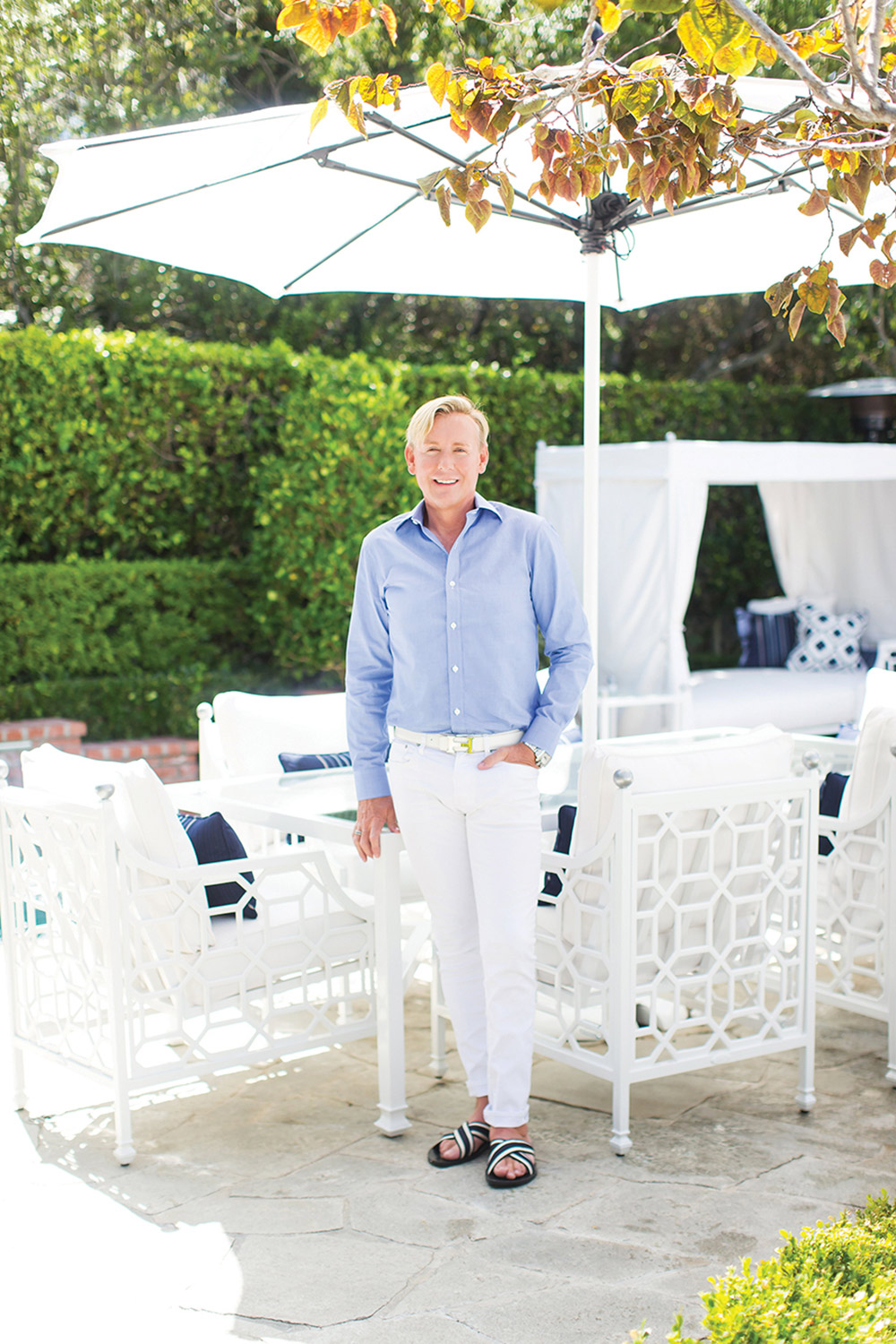 Named for the historic Georgia city where cobblestone streets and antebellum architecture reign, the collection's 16 pieces, including tables, chairs, and lounges, channel Butera's signature West Coast vibe.
The pastoral palette—soft coral, sky blue, and crisp white—is, he says, "reminiscent of the gardens and verandas that are quintessential Savannah."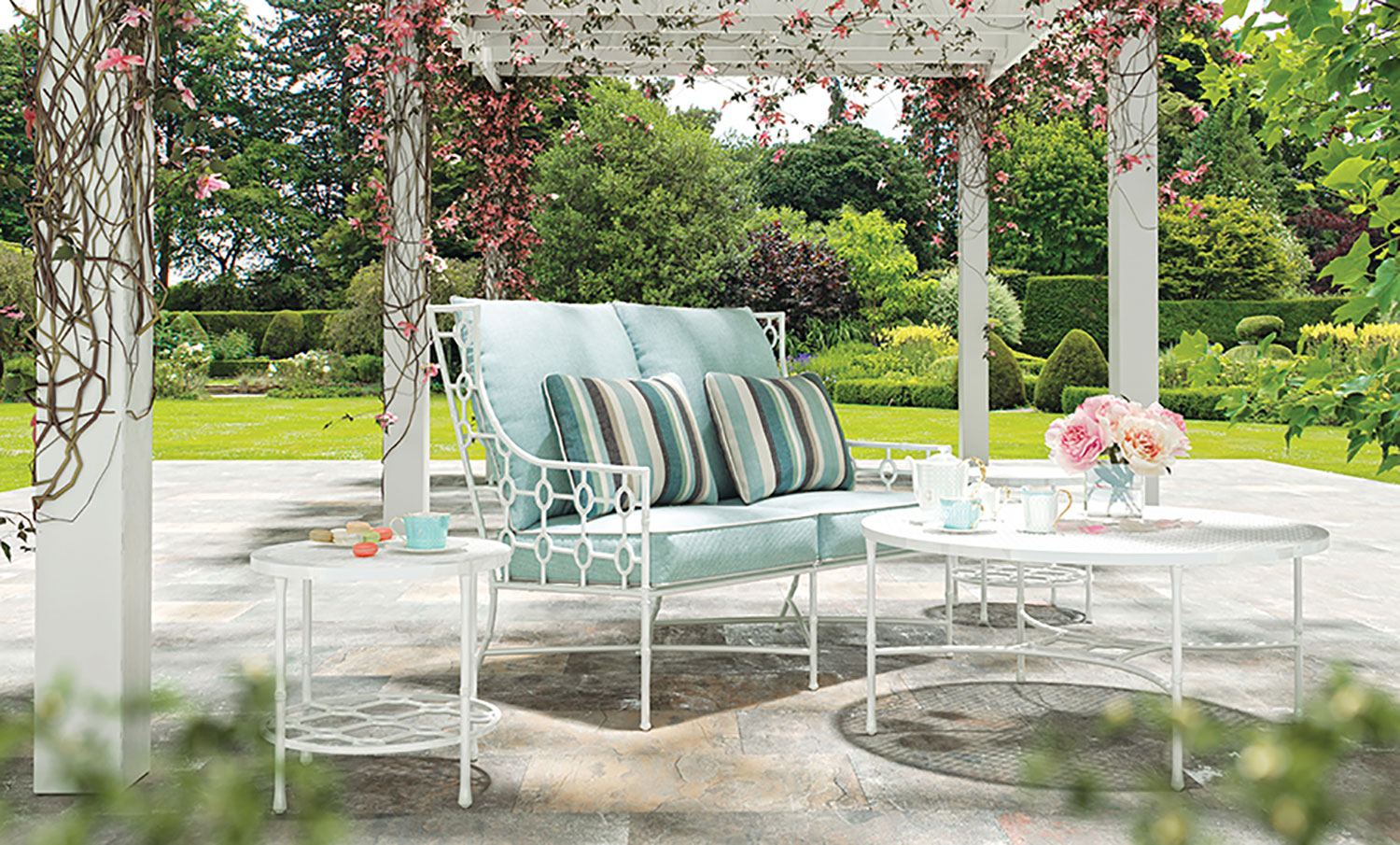 Butera's pieces, whose frames echo delicate wrought-iron Victorian trellises, have a bespoke look in keeping with Castelle's 40-year-plus tradition of creating award-winning handcrafted furniture. Powder-coated aluminum partners with sophisticated, detailed, and durable outdoor fabrics. "This line makes designing for the outdoors a breeze," Butera says. "As always, I layer texture, color, and pattern, which is part of my signature look."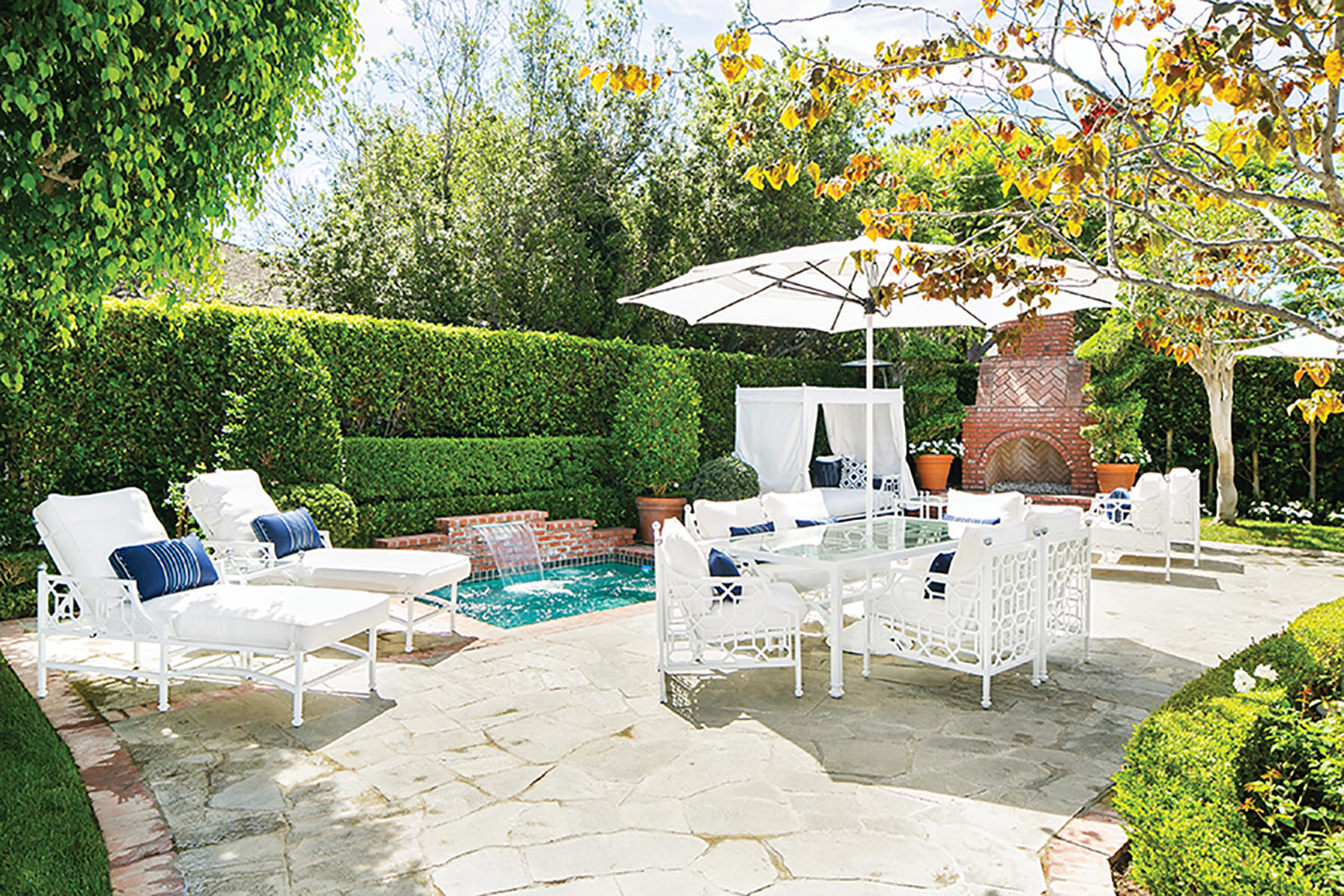 The designer of everything from luxury residences and exclusive hotels to Rolls-Royce automobiles started his Savannah collection with a series of sketches. "Then I layered on visual inspirations and images from my travels," he says. "I love a good sketch backed up by lifestyle shots that speak to the essence of the collection's mood."
One of his favorite pieces, the wingback chair, is as light and airy as a songbird. It is, he says, a "showstopper."
Butera, whose new rug collection for Jaipur Living recently debuted, says that regardless of what he's designing, "My process is all about livability and creating pieces that are luxurious but very comfortable; I approach outdoor design the same way I do an indoor living space."